Garage Door Repair Savage
Call Us Now 952-300-9330
Welcome to our company Garage Door Repair Savage
We have knowledge, expertise and experience with all garage doors on the market of Minnesota and can assure you of our efficiency during garage door repair services. We are experts in electric opener maintenance and the installation of all garage doors.
Some of the brands we provide service for:
Genie, Liftmaster, Sears, Craftsman, Allister, Chamberlain, and more!
Address: Egan Dr
Savage, Minnesota
Zip code: 55378
Phone: 952-300-9330
Hours of Operation:

We accept cash, credit cards, and checks.
Our well-trained contractors are masters in roll up garage door installation, electric opener installation, and fast when urgent repairs are required
There are many home and business owners who are constantly worried about the security of their homes and offices. At Garage Door Repair Savage, we make sure that all your fears are put to rest. The security of your premises in now in safe hands and you can be located anywhere in Minnesota. We are always ready to assist you when you need us most. Garage door problems are unavoidable and there are many factors that cause them. It's not always easy to nail down one single factor but with the help of our expert team, you can be assured of finding the right solutions for every problem.
Broken garage doors or non-functional remotes can cause a major disruption to your daily schedule. The fact that you may have to spend money to get it fixed is another disheartening thought for most home and business owners. With our expert team of technicians, the door is not just back to its original functional state but we see to it that such problems are prevented in the future. We have the right equipment that can fix components efficiently and what's more? Our prices are affordable too. So the cost of repair is never a huge burden on you. You can even get back to your routine within a few hours depending on the extent of repair.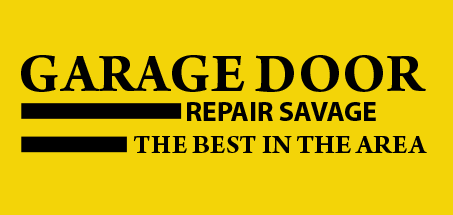 Our garage door service is well-known in the entire area and for a good reason. Our team of specialists is trained and knows their job well. They also have years of experience in the field and learn something new every day. Furthermore, our service trucks are stocked with a wide array of tools and equipment, so there is nothing amiss when the technician arrives at your door. We also do our best to stick to the schedule. With emergency repairs, we cannot afford to lose even a minute as every second counts. Our aim is to fix that door real quick so you can get back to your customary schedule soon.
Before we start any work, we educate our customers on what the garage door repair problem is all about. After all, they need to know what they are paying for. When you get in touch with us, we do not hastily send a technician over to your place. First, we would like you to explain the problem in detail and then fix an appointment, if required. We are flexible and can cater to any schedule as we have technicians who work round the clock. You can throw any questions at us and we are ready to answer them for you in the simplest manner possible. Here are a few questions that pop up frequently during our service visits.
• Does my garage door need maintenance from time to time? Yes, in most cases a simple visual inspection will do and if you suspect any problem, get in touch with our team today. It can be a broken spring or a frayed wire.
• There are two springs on the garage door and one of them is broken. Should I replace both? Yes, both springs should be replaced; however, never attempt to do them on your own as it can be extremely dangerous. Springs are under high tension and to maintain the balance in torque both springs needs to be replaced.
• Why is my garage door making a loud grinding sound? Perhaps there is a problem with the tracks and they could be misaligned. In some cases the rollers may be broken or worn out, or maybe some other door hardware is seriously damaged. If you notice anything amiss, just give us a call and we will come over to fix it.
• Why isn't my garage door balanced properly? It is possible that springs of the wrong size are installed on the door and this should be checked and rectified by our technicians.
While these are some common questions, there are perhaps a lot of more of them, which need to be answered correctly. We aim to keep our customers well-informed about the functioning of a garage door, so that they know what to do in case of emergencies. There are some important components and it's always better to know how they function. Springs, for example, are one of the most important parts of the door. If it is broken, the door will simply not move. In a worst case scenario, if the spring breaks while the door is in motion, the door will suddenly slam shut and this can be fatal if there is anyone in its path. So the best way to avoid this is to check and maintain the springs regularly.
Cables are another important component and after years of use, they are damaged or break easily. In most cases they are attached at the drum that is near the top of the door and the other end is attached to the bottom part of the door. The cables help balance the weight of the door and if they break, the door is completely inoperable. In such a case, we are here to help you replace them and find the right cable that will suit the garage door.
Most repairs can be avoided if home and business owners follow some simple maintenance procedures and have basic knowledge of important technical tips. These may seem little cumbersome to learn in the beginning but it will go a long way in keeping the garage door problem-free for a long time. Let's take a look at a few of them.
• Backing into a garage door is common, although it can be avoided with a little care. In such cases, we can help assess the extent of the damage and help you find the right solutions. Even if it appears that the door hasn't been damaged, it's better to get our technician to check on it because there might be some internal part that is misaligned or broken.
• When you are operating the door opener, always keep a close watch on the moving door till it opens or closes completely. There should be no object obstructing its path and children should never run under a moving door.
• Garage door replacement is a huge project and a time when most homeowners are tempted to save a few dollars! You can trust us with this task as we can help find the right door for you and our costs are affordable as always. At such times, most homeowners ask if an old track can be used on a new door. Our answer is a gentle 'no'! The old track may just not fit into a new door and there are other aspects to be considered like the door weight, thickness of the sections, the headroom and the opener in use. At our Garage Door Repair Company in Savage we can ensure that your new door will last a long time and work smoothly, and that can be done by helping you choose the right track that will fit the door well.
Local Garage Door Company Providing Expert Repair Services in Savage
Garage door openers are an exciting invention and they have certainly made our life easy. Now homeowners get a chance to upgrade their openers and add new accessories that are extremely useful, both in terms of security and convenience. If you want to upgrade your opener system, buy new accessories or even install a new opener, we can assist you. First, we assess your garage space, find out what you are looking for in an opener and help choose one that will fit into you budget. We work with top brands like Liftmaster, Chamberlain, Genie and Craftsman, so you are assured of quality products that will last a long time. All openers should be installed correctly so that they function well. You can take advantage of the expertise of our technicians and they can install the opener by following stringent safety guidelines.
If there are any unexpected repairs on your garage door or openers, it's always helpful to have Garage Door Repair Savage's number on speed dial. We offer the right solutions at an affordable cost and help you during emergencies. Our services are available round the clock at any time of the year. Knowing someone reliable like us is extremely important especially if you are locked out of your garage late at night. Our technicians are not just trustworthy, but they are also polite, experienced and ready to assist at any time. They are constantly updated with the latest changes in garage door technology, so nothing is impossible for them to handle. We also stock up on the latest tools and equipment required for the job. Our service trucks are fully equipped and there is nothing amiss. You may own a very old garage door or have the latest model in town, we are ready to repair and maintain both. In cases of industrial doors, we have different sets of heavy duty tools and equipment that can address relevant problems. This helps is handling emergencies efficiently. You can count on us if you need any assistance in installing new garage doors, or repairing and maintaining existing ones. You can be assured of quality service and a fully functional door as long as you choose to rely on our experience team of technicians and their expertise.
So, what are you waiting for? Contact us today!
The commitment of our professionals to customers in zip code 55378 reflects on their services. The quality of our work in Minnesota is amazing. We have exceptional knowledge of electric operators, are overhead door maintenance masters and offer emergency garage door repair services.